Tweet
Welcome to Carnivora. We hope you enjoy your visit.


You're currently viewing our forum as a guest. This means you are limited to certain areas of the board and there are some features you can't use. If you join our community, you'll be able to access member-only sections, and use many member-only features such as customizing your profile and voting in polls. Registration is simple, fast, and completely free.


Join our community!


If you're already a member please log in to your account to access all of our features:


Board Statistics
Total Forum Posts:
315,573
Total Members:
2,834
(The newest member is
baberuthless
)
Apr 4 2013, 02:53 AM
, a record
641
users were online.
Polls
Carnivora
Welcome to Carnivora!
Carnivora is the premier Animal discussion and debate forum on the internet. Originators of species profiles, we have the most extensive range of animal profiles with the most detailed information that is constantly updated as it becomes available. We were the first forum to include a dedicated interspecific conflict board to allow discussion of hypothetical animal matchups. So please take time to view our site and the range of topics available, and also take the opportunity to become a member of our community.
Pic Of Week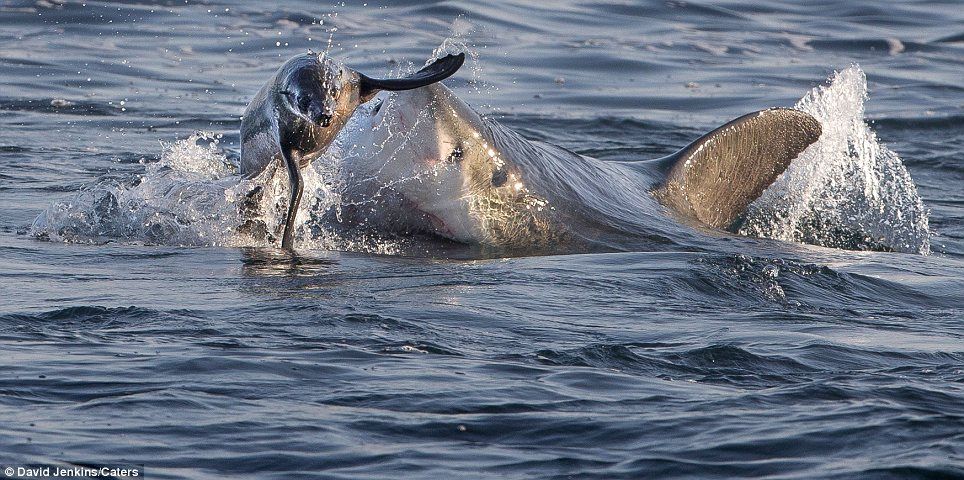 Great White Shark attacking Cape Fur Seal
Posted by

Taipan

(Admins) at Jun 30 2015, 06:12 PM. 6 comments
Smilodon gracilis
Smilodon gracilis ("the slender Smilodon") was the smallest and earliest species of the genus Smilodon. It first appeared in the United States about 2.5 million years ago, probably a descendant of Megantereon, and lived until about 500,000 years ago. It lived mainly in the eastern regions of the Americas. Smilodon Gracilis ranged in weight from 120 to 220 lb (55 to 100 kg) and ranged in height from 39 to 47 inches (1 to 1.2 m). Their teeth are about 7 in. Smilodon gracilis was comparable in size to extant jaguars
Deinonychus antirrhopus
Based on the largest known specimens, Deinonychus could reach 3.4 meters (11.1 ft), with a maximum skull length of 410 mm (16.4 in), a hip height of 0.87 meters (2.85 ft), a maximum weight of 73 kilograms (161 lb). Its skull was equipped with powerful jaws lined with around sixty curved, blade-like teeth. Studies of the skull have progressed a great deal over the decades. Ostrom reconstructed the partial, imperfectly preserved, skulls that he had as triangular, broad, and fairly similar to Allosaurus. Additional Deinonychus skull material and closely related species found with good 3D preservation show that the palate was more vaulted than Ostrom thought, making the snout far narrower, while the jugals flared broadly, giving greater stereoscopic vision. The skull of Deinonychus was different from that of Velociraptor, however, in that it had a more robust skull roof like that of Dromaeosaurus, and did not have the depressed nasals of Velociraptor. Both the skull and the lower jaw had fenestrae (skull openings) which reduced the weight of the skull. In Deinonychus, the antorbital fenestra, a skull opening between the eye and nostril, was particularly large.
---
Inhumanum Rapax

Jun 30 2015, 03:35 PM

Smilodon gracilis vs Deinonychus antirrhopus