Tweet
Welcome to Carnivora. We hope you enjoy your visit.


You're currently viewing our forum as a guest. This means you are limited to certain areas of the board and there are some features you can't use. If you join our community, you'll be able to access member-only sections, and use many member-only features such as customizing your profile, sending personal messages, and voting in polls. Registration is simple, fast, and completely free.


Join our community!


If you're already a member please log in to your account to access all of our features:


Board Statistics
Total Forum Posts:
306,738
Total Members:
2,740
(The newest member is
kittyfreax
)
Apr 4 2013, 02:53 AM
, a record
641
users were online.
Polls
Carnivora
Welcome to Carnivora!
Carnivora is the premier Animal discussion and debate forum on the internet. Originators of species profiles, we have the most extensive range of animal profiles with the most detailed information that is constantly updated as it becomes available. We were the first forum to include a dedicated interspecific conflict board to allow discussion of hypothetical animal matchups. So please take time to view our site and the range of topics available, and also take the opportunity to become a member of our community.
Pic Of Week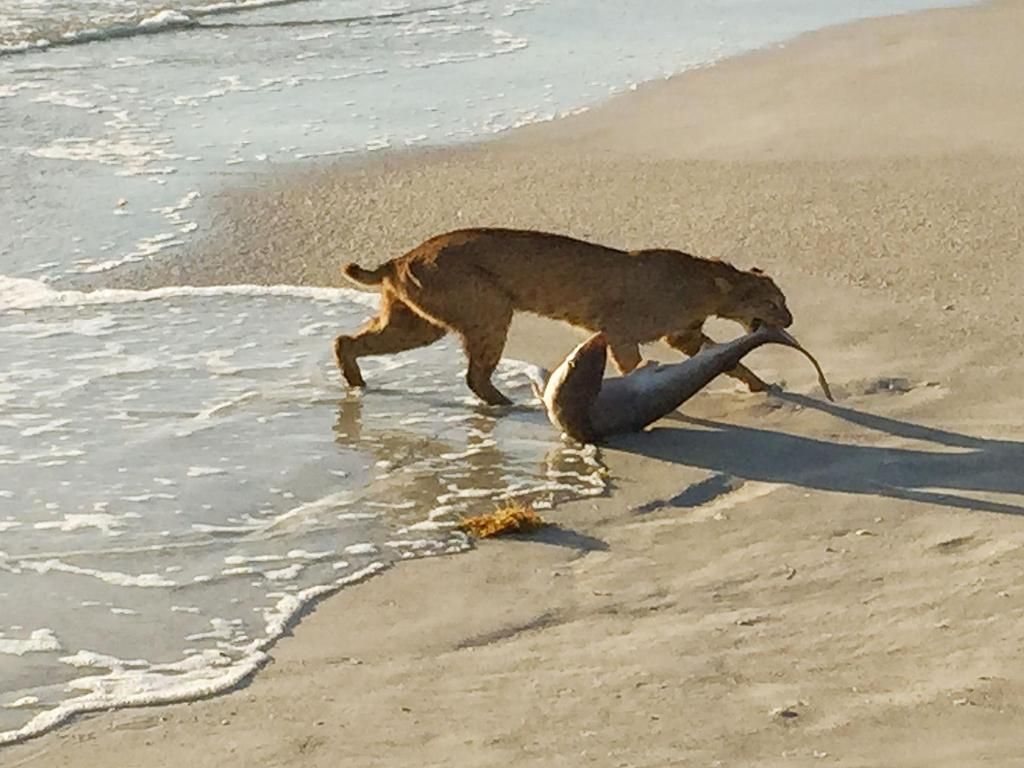 Bobcat predating an Atlantic Sharpnose Shark
Posted by

Taipan

(Admins) at Yesterday, 8:47 PM. 3 comments
Greater (Giant) Noctule Bat - Nyctalus lasiopterus
The greater noctule bat (Nyctalus lasiopterus) is a rare bat found in Europe, West Asia, and North Africa. It is the largest and least studied bat in Europe with a wingspan of up to 46 centimeters and is one of the few bat species to feed on passerine birds. Greater noctule bats are the only bat species to hunt birds on the wing rather than when roosting. The Greater noctule bat employs echolocation, has wings adapted for open-air hunting, and has echolocation frequencies above the hearing range of birds. These characteristics of the greater noctule indicate that it is well adapted for hunting passerines in the air. The Greater Noctule is one of the largest bats with a wingspan of 41–46 cm (16–18 in). Its head-and-body length is from 8.4 to 10.4 cm (3.3 to 4.1 in), its tail is from 5.5 to 6.6 cm (2.2 to 2.6 in) and its forearm ranges from 6.2 to 6.8 cm (2.4 to 2.7 in). The body mass of adults ranges from 41 to 76 g (1.4 to 2.7 oz).
Masked Shrike - Lanius nubicus
The masked shrike (Lanius nubicus) is a bird in the shrike family, Laniidae. It breeds in southeastern Europe and at the eastern end of the Mediterranean, with a separate population in eastern Iraq and western Iran, although there are no geographical subspecies. It is migratory, wintering mainly in northeast Africa. Although it is a short-range migrant, vagrants have occurred widely elsewhere, including northern and western Europe. It is the smallest member of its genus, long-tailed and with a hooked bill. The male has mainly black upperparts, with white on its crown, forehead and supercilium and large white patches on the shoulders and wings. The throat, neck sides and underparts are white, with orange flanks and breast. The female is a duller version of the male, with brownish black upperparts and a grey or buff tone to the shoulders and underparts. The juvenile has grey-brown upperparts with a paler forehead and barring from the head to rump, barred off-white underparts and brown wings part from the white primary patches. The species' calls are short and grating, but the song has melodic warbler-like components. The masked shrike's preferred habitat is open woodland with bushes and some large trees. It is less conspicuous than its relatives, avoiding very open country and often perching in less exposed locations.The masked shrike eats mainly large insects, occasionally small vertebrates; it sometimes impales its prey on thorns or barbed wire. The masked shrike is the smallest of its genus, a slender bird which usually weighs 20–23 g (0.71–0.81 oz), measuring 17–18.5 cm (6.7–7.3 in) long with a 24–26.5 cm (9.4–10.4 in) wingspan.
---
Catboy

Apr 18 2015, 12:37 AM

Greater Noctule Bat v Masked Shrike

(although the article I made was copied from wikipedia and says a length of around 8-10 cm, Arkive says around 15-16 cm and I think that would make more sense for it's rather large weight especially considering this bat can be (sometimes much) bigger than the shrike in weight (although they are around the same length))